Most Beautiful Bendire's Thrasher Nest
Photo taken 4/24/99, Greg Clark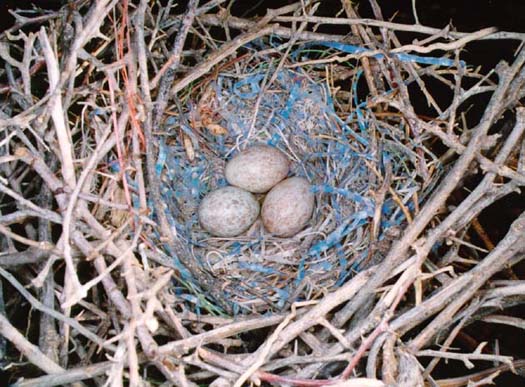 This exquisite nest was built using frayed, blue plastic tarp materials, along with grass, to produce one of the most beautiful nests we have ever seen. This nest is located near an agricultural area where man-made materials are sometimes more plentiful.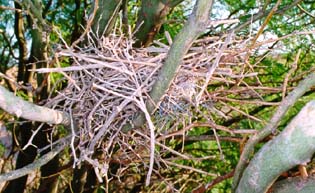 The view of the same nest from the side. Note the blue strips are also visible on the lower right part of the nest on the outside.
The mesquite tree and location where the nest was found. The nest was about 8 feet (2.5 meters) above the ground.
update 8/2012